Introduction to E-Learning Theory and Practice
Improve your ability to apply e-learning theories and methodologies in order to create effective e-learning courses.
Publisher:

Advance Learning
This free online course in e-learning theory and practice will give you an overview of research-based e-learning methodologies for the creation of effective e-learning courses. E-learning content is a great way to share your expertise with a large audience, boosting your revenue and reputation along the way. By the end of this course you will have the skills and confidence required to build high quality online courses.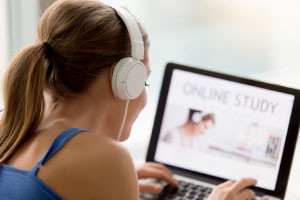 Duration

1.5-3 Hours

Accreditation

CPD
Description
E-learning courses are delivered via digital devices such as computers and smartphones, using words in the form of spoken or printed text and pictures such as illustrations, photos, animations, or videos. This course will first discuss the benefits of studying e-learning courses. You will study the Cognitive Theory of Multimedia Learning, the cognitive processes involved in learning, and the steps involved in developing course content. You will also learn the use of effective instructional design methods.
Learning outcomes help identify what a learner will know by the end of a course or program. This course will explain the purpose of learning outcomes in e-learning. You will study the level of detail and language used in e-lessons and look into Storyboards and Gagné's Nine Events of Instruction. You will also learn how to use different instructional techniques, examples, and media elements in e-lessons, as well as study the difference between formative and summative assessment.
By the end of this course, you will have a much stronger understanding of how to create a high quality e-learning course. This will allow you to share your knowledge with students all over the world, and bring your international teaching reputation to the next level. With e-learning being the educational format of the future, these are great skills to develop now. So why wait? Start your e-learning journey, today.
Start Course Now