Ecology Studies - Population and Community Ecology - Revised
Gain an in-depth understanding of population distribution patterns and dynamics with this population ecology course.
Publisher:

OpenStax College
This free online Ecology Studies course will give you a better understanding of population and community ecology. The world's population is growing at an exponential rate which could have dire long-term effects on our environment. With this course, you will learn the factors that affect population growth and survival, the social and environmental consequences of population growth, and the different characteristics of species behavior.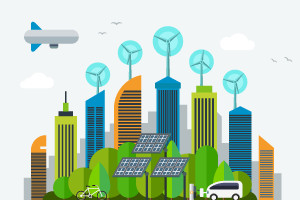 Duration

Hours

Accreditation

CPD
Description
This course will introduce you to patterns of population distribution and characteristics including size, density, dispersion, age structure and sex ratio. It will discuss how life tables are used to calculate the life expectancy of species, as well as how to use the life history strategy to understand how species evolve certain living patterns. Populations are regulated by a variety of density-dependent and density-independent factors, and the material will guide you through each of these, along with the crucial logistic growth curve.
Species are divided into two categories based on a variety of features of their life history patterns. You will study these categories including the key features of these species. You will then look into human population growth and how it has increased the world's carrying capacity through migration, agriculture, medical advances and communication. The course will then discuss how many organisms have developed defenses against predation and herbivory, including the symbiotic relationships of species.
The unprecedented growth of the human population has created significant challenges that we have to face. This online Ecology Studies course will give you a stronger understanding of the patterns of population distribution, population growth, and species relationships and behaviors, so that you can help us address these challenges. This is meaningful and practical information that can really make a difference to both your career as an ecologist and the planet itself.
Start Course Now