Diploma in Operating Systems
Learn how an operating system manages computer hardware and software and provide services for computer programs.
Publisher:

NPTEL
This free online course in computer operating systems will teach you the fundamental workings of an operating system (OS). We often hear about operating systems, but few truly understand them. By the end of this course you will have learned everything you need to know about the Central Processing Unit (CPU), the Inter Process Communication (IPC), Bakery Algorithm, Test and Set Instruction, deadlocks, stacks and buffer overflows, and much more.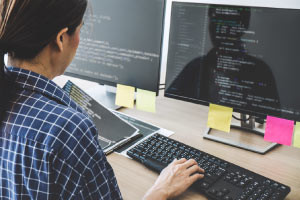 Duration

10-15 Hours

Accreditation

CPD
Description
This course will first give you a strong overview of the OS and different operating system types. You will then study programs and processes as well as take a look at the CPU. You will learn about memory management, segmentation and booting process, the different types of hardware and software of interrupts, and the process scheduling of a Linux operating system. You will also study the processes of communicating and sharing data, as well as how to access the critical section.

Next, you will cover the subject of deadlocks and study the four conditions that result in a deadlock. You will learn about the role of paralyzation in operating systems and how threads are used in paralyzation. The course will also cover different security goals for an operating system and teach you how to use buffer overflows and techniques to overcome buffer overflow vulnerability. You will also study the most important aspects of libc (The C standard library).

Computers are essential systems in our modern lives, which makes IT professionals highly valuable members of the workforce with profitable careers. With the help of this course, you can join their ranks. This course will be of great interest to computer science students and computer engineers, and anyone who wants to learn more about computer operating systems. So, check out the course today and see if this is the next learning journey for you!
Start Course Now
Need Some Help?
What is an operating system?
What are the best free online operating systems courses?
How much does an online operating systems course cost?