Coronavirus - Ohun tí o nílò láti mọ̀
Ẹkọ́ ọ̀fẹ́ orí ayélujára yìí ní àkóni àwọn abala tí ó ṣe pàtàkì lórí àrùn kòrónà sí/èyí tí àdàpè rẹ̀ ń jẹ́ kovid-19.
Publisher:

Advance Learning
Ẹkọ ọfẹ ori ayelujara yii, da lori arun titun ti a npe ni arun korona (ti atun mo si Covid-19), ti o se afojusun lori akosile, itankale, awọn ami, ona lati dena, ati itọju t'o ti ṣeeṣe fun arun titun korona yii. Gege bi okan lara awon idahun kaakiri agbaye, Alison ti se agbekale eko ọfẹ yii lori ero ayelujara lati se afihan awon ohun ti eniyan nilo lati mọ nipa arun titun yii, ipilẹṣẹ rẹ, ati awon ona to dara julo lati koju iro keke re si ọ.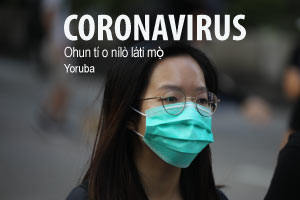 Duration

1.5-3 Hours

Accreditation

CPD
Description
Ikẹkọ ọfẹ ori ayelujara yii lori coronavirus aramada ni idojukọ lori itan-akọọlẹ, awọn ami aisan, gbigbejade ati idena ọlọjẹ ti a ko ti damọ tẹlẹ ninu eniyan. Coronaviruses (CoV) jẹ ẹbi nla ti awọn ọlọjẹ ti o fa aisan lati iwọn otutu to wọpọ si awọn aarun ti o nira diẹ sii, gẹgẹbi Arun Ila-oorun ti Arun Inu Ẹjẹ (MERS-CoV) ati Aisan atẹgun Alakan (SARS-CoV). Coronaviruses jẹ zoonotic, afipamo pe wọn tan laarin awọn ẹranko ati eniyan.
Ẹkọ naa yoo jiroro bi ibesile ọlọjẹ naa le ja si awọn abajade to gaju fun ilera awọn eniyan ti o ni ikolu, ati awọn abajade fun awọn orisun ilera ti awọn agbegbe ati awọn orilẹ-ede nibiti ibesile na waye. Awọn ami ti o wọpọ ti ikolu pẹlu awọn ami atẹgun, iba, Ikọaláìdúró, kikuru ẹmi ati awọn iṣoro mimi. Ni awọn ọran ti o nira diẹ sii, ikolu le fa ẹdọfóró, aarun atẹgun ti o nira, ikuna ọmọ ati iku paapaa.
Ẹkọ naa jẹ ipilẹṣẹ alailẹgbẹ, eyiti o da lori alaye ti o pese nipasẹ Igbimọ Ilera ti World (WHO), Geneva, Switzerland, ati CDC (Ile-iṣẹ Iṣakoso Arun, USA). Ẹkọ ẹkọ yii jẹ apakan ti ipilẹṣẹ Alison tuntun lati ṣe agbekalẹ eto iyara ijẹrisi eto ẹkọ agbaye lati dojuko arun ajakaye-arun. Ọna ọfẹ yii yoo ṣe imudojuiwọn oṣooṣu. Lati ṣe iwuri fun imoye oye ati oye nipa ọlọjẹ ati irokeke rẹ, Alison tun ti ṣe Ẹri Iwe-ẹri PDF ti o wa ni ọfẹ ọfẹ ni gbogbo agbaye. Nipa gbigbe ẹkọ yii, o le jẹ ki ararẹ ṣe imudojuiwọn lori bi o ṣe le ṣe pẹlu iṣowo ti o dara julọ pẹlu irokeke ti coroanvirus aramada ṣe afihan si iwọ ati awọn miiran. Nitorinaa, kilode ti o fi duro de? Bẹrẹ iṣẹ naa loni ati ni awọn wakati 1-2 iwọ yoo ti ni oye lati ṣe iranlọwọ lati daabobo rẹ, ẹbi rẹ ati agbegbe rẹ lati ṣiṣe adehun ati gbigbejade coronavirus aramada.
Start Course Now